Whether you manage a big-box store or own a mom-and-pop store, shelter-at-home directives have forced your business to change. If you run an essential business, your business operations have shifted, and adapting to change is necessary.
If you own or manage an essential business that sells food, medicine, or hardware, you're more than likely able to remain open. But can you ensure the health and safety of your employees as customers come visit your business?
As customers and employees adjust to social distancing, canopy tents and pop-up canopies can play a big role. Let's look at 6 ways your business can use these shelters to improve customer experience and adapt to change.
&nbsp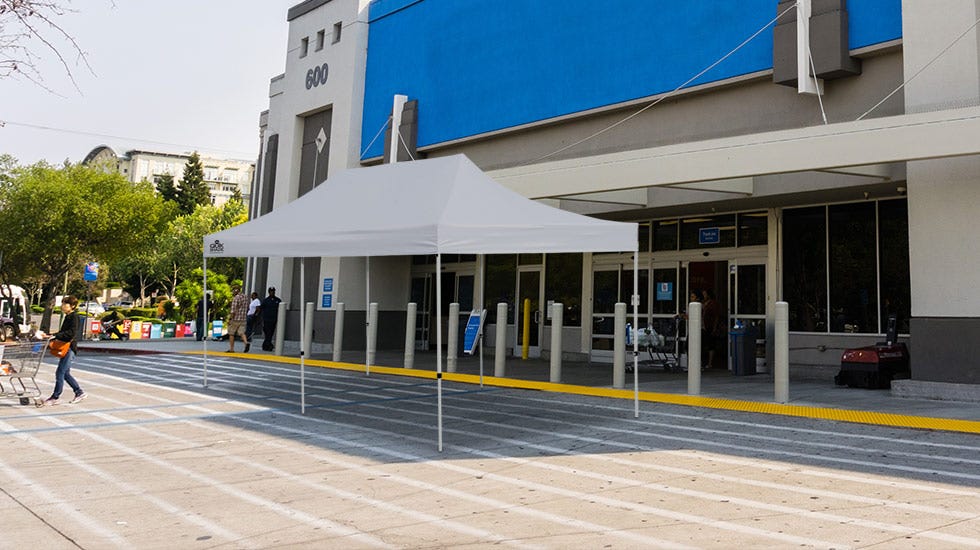 Offer Curbside Pickup
Your customers may be staying home, but they still need groceries, prescriptions, prepared meals, and more. They're adapting to change by calling in orders or placing orders online and picking them up at the business.
While it's great to get the sale, customers are coming in and out of your businesses to pick up orders. Since people can carry COVID-19 and not show symptoms, it can put your business and people at risk.
With a curbside pickup option, you can have an employee meet people at their car. With 2 or 3 pop-up canopies in your parking lot, you can keep your staff protected from the elements. It will also make it easy and safer for your customers to pick their orders up.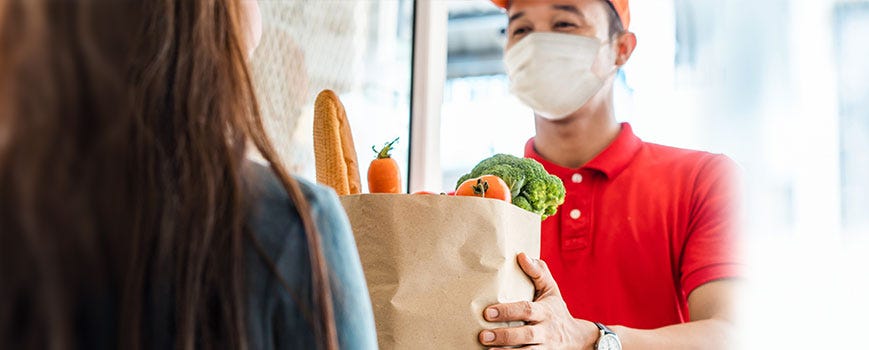 Provide Protection at Pick-Up Windows
Some restaurants are fortunate enough to already have a pick-up window for take-out orders. Usually, those restaurants have a built-in canopy over the window to keep customers protected from the elements.
However, some restaurants that cater towards the in-restaurant dining experience are adapting to change by improvising. They are using a random window for pick-ups, or meeting customers at the door. A Canopy tent, pop-up canopy, or a party tent can be used to do more than protect your customers. It can be used to visually alert customers where they need to go to pick an order up.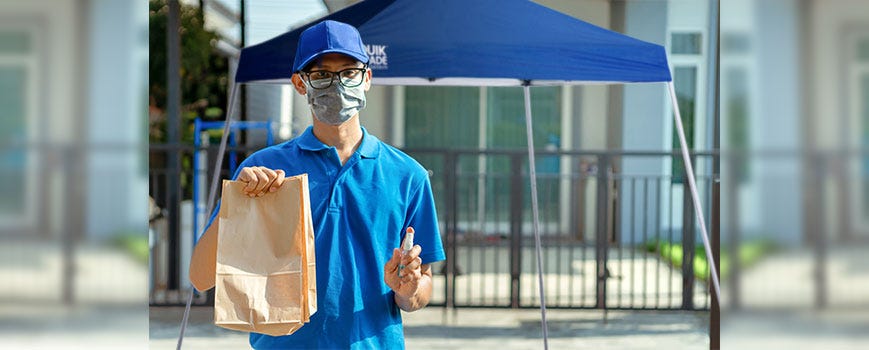 Create a Delivery Staging Area
As a restaurant, grocer, or pharmacist, you've been adapting to change by promoting home delivery of meals, groceries, or medicine. As you need to limit the number of customers in your store at a time, this may keep your delivery people out of the store. And if you manage a quick service restaurant, you may not be allowed to have delivery people come inside to pick up orders.
A staging area for your delivery drivers will give them a place to safely wait for orders. If you work with just a few drivers, you can a shelter up outside an entryway. If you deal with several drivers at once, you can set shelters up in your parking lot. The setup could be like or the same as our curbside pickup suggestion above. This can allow delivery drivers to quickly return to their routes.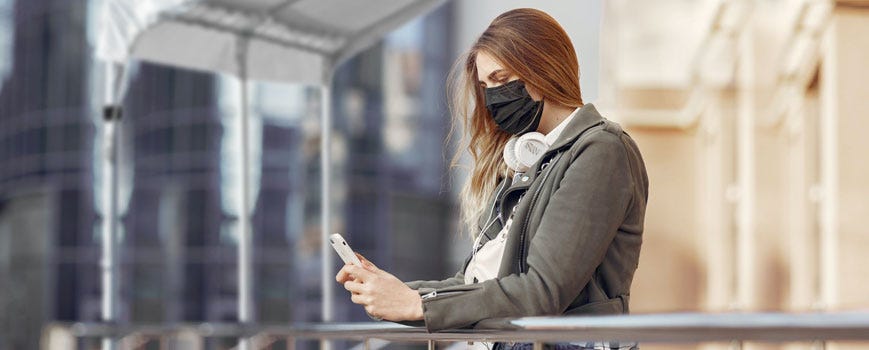 Offer a Customer Waiting Area
For social distancing purposes, you need to limit the number of customers who can come into your store. You can use a series of 10 x 20 ft. canopy tents to keep waiting customers lined up and spread out. The canopy tents could act as a covered waiting area and protect customers from the elements. They could also serve as a visual cue to your customers, who are used to simply walking through your doors.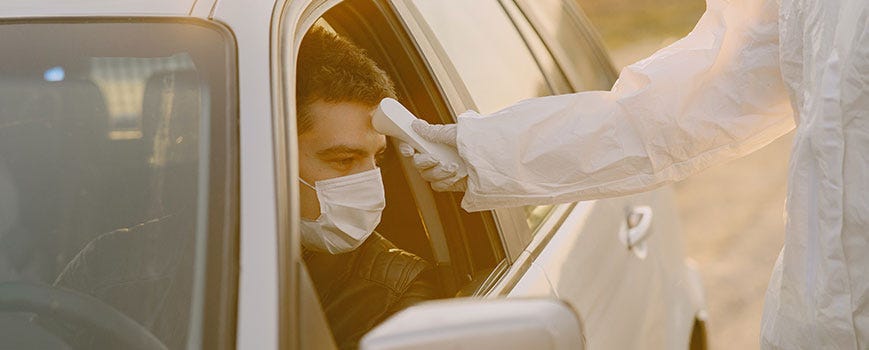 Create a Customer Screening Area
As you're adapting to change, the safety of your employees must come first. To keep employees protected, some grocers have been screening customers before they enter their stores. These screenings have included steps such as taking customer's temperatures and making sure they are wearing a mask. Also, some grocers have checked if customers were bringing in dirty reusable bags or needed a wipe for their cart.
A pop-up canopy can be placed at the entrance of your store and used as a customer screening area. This way, your customers are screened before they enter your store. It can also be used as a checkpoint before your customers enter the waiting area. This can eliminate waiting time for customers who cannot enter your store because they have a fever or no mask. At that point, you can also assist the customer by having a store employee do their shopping.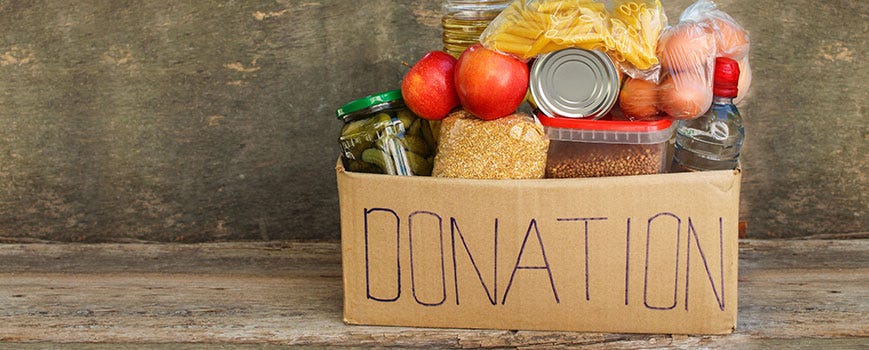 Drop-off Points
Is your store or restaurant collecting donations for your local food bank, or to help front-line workers? Or are you a charitable organization that is collecting clothing, furniture, and more for people in need? Whether they do it monetarily or with items they can spare, people are giving, by nature, during times of trouble. Municipal food banks, churches, and organizations like Goodwill and Salvation Army may need your business's help collecting these donations.
If you are accepting donations, the community will need a place to drop them off. You'll want to use a canopy tent or a party tent to serve as a drop-off point. Generally, if someone is dropping off clothing, they deliver them in shopping or garbage bags. Food donations are usually delivered in shopping bags or cardboard boxes. While bags of clothing can be tossed into a pile, boxes or bags of food should be neatly stacked.
Adapting to Change by Choosing the Right Canopies and Pop-Ups
When your business is adapting to change, you may need to make some quick decisions. Those decisions include the size and style of shade shelter to protect your staff, customers, and partners. Let's look at the pop-ups and canopies ShelterLogic Group manufactures, and how they can benefit your changing business needs.
Commercial Grade Pop-Up Canopies
Quik Shade's tough commercial grade pop-up canopies are versatile and simple to assemble. These straight-leg pop-ups offer multiple height positions and offer excellent protection from the elements. Both the Commercial and Marketplace models feature sturdy powder coated steel frames and rugged waterproof fabric canopy covers. Enclosure kits are available for both the Commercial and Marketplace models.
Available in 2 Models
AccelaFrame Canopy
An AccelaFrame canopy was made for adapting to change! It features an innovative quick assembly system that is ready to work for you in just 15 minutes. The 10 x 20 ft. canopy can provide 200 sq. ft. of shade and shelter. The AccelaFrame canopy features a scratch-resistant powder coated steel pipe frame and a waterproof, mold-resistant ripstop-tough fabric cover.
Available in 1 Style
Party Tents
Our party tents are built for durability and strength. They are frame tents: they do not have an intrusive pole taking up valuable space in the middle. ShelterLogic party tents feature sturdy, stable galvanized steel frames, and strong, rugged mold and mildew-resistant PVC covers. Party tents set up easily with tool-free frame assembly. You and another worker can have a portable tent up in a matter of hours. You can use a party tent with or without an enclosure kit.
Available in 2 Sizes